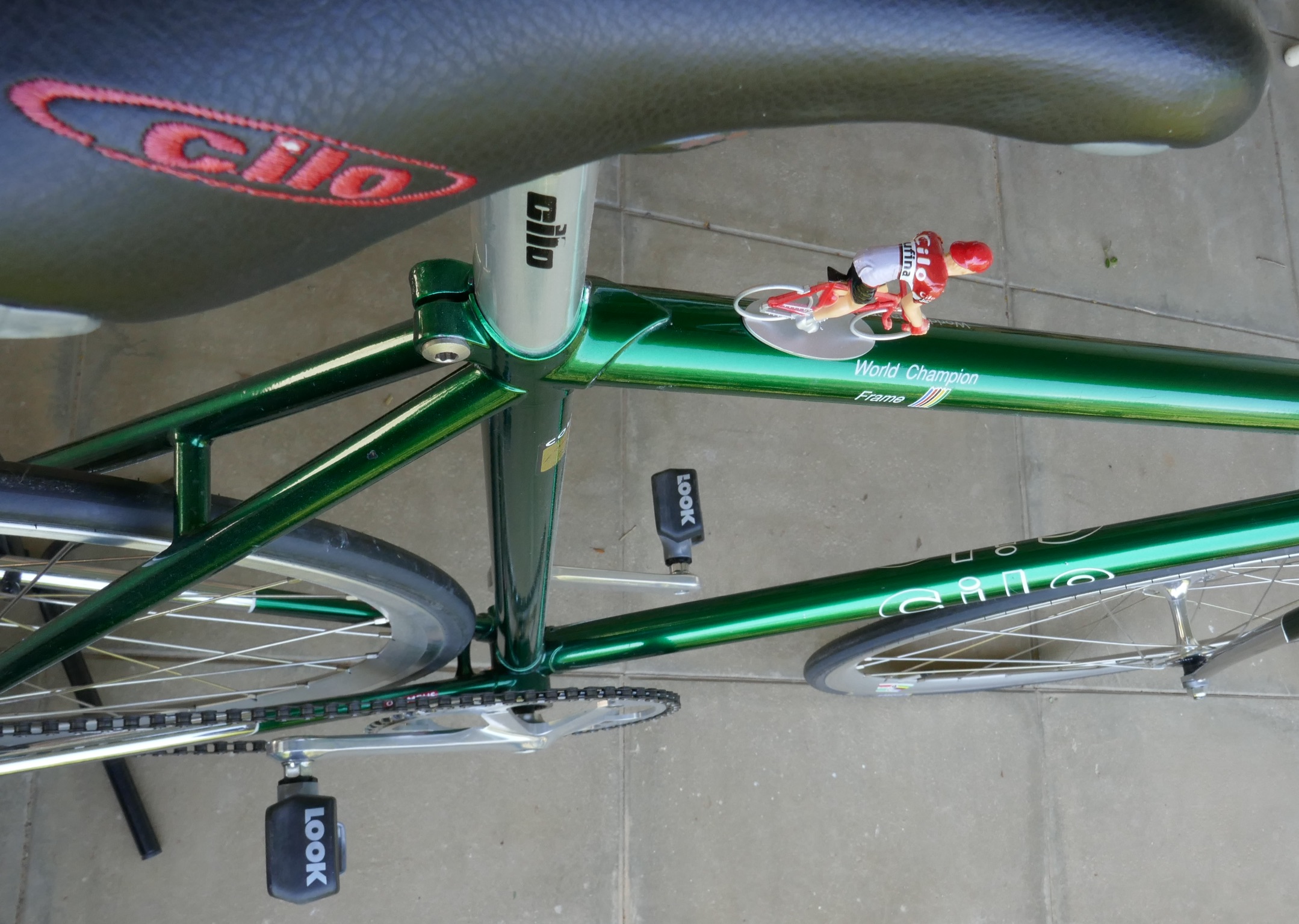 In the 20th century, it is estimated that Switzerland was home to 200-300 bicycle brands, and the national Helvetia Bicycle Museum is in Brügg, near Biel, in the Canton Bern. With 16 manufacturers in the town, Biel was the Swiss bike capital. The top Swiss brands like Tebag, Staco, Cilo, Villiger, Tigra, Allegro, Alpa, Eiger, Condor, Tour de Suisse, Automat, Helvetia, Schwalbe, Cosmos, Stella, Wolf, Vifian Estielli were known for their high-quality, handmade steel frames. Today, Aarios, in the Canton Solothurn, is the only remaining manufacturer making steel bike frames in Switzerland. All of the other brands have disappeared, either bought out, or now have their bikes manufactured and assembled in Asia. Because of that, a lot of know-how in building steel frames has disappeared from Switzerland.
There are a number of private enthusiasts who are working to re-build the special Swiss, bike building tradition, however. Their hand-soldered, artistic models can be seen at Zurich's "Bike Lovers Contest". It is a competition that takes place every March as part of the largest Swiss event for secondhand bikes and bike parts.
The Swiss manufacturer, Cilo, started making bicycles in 1914, and designed and manufactured bikes until they invited the receivers in for the first time, and when it closed its frame building doors to the world in 2002. After this first bankruptcy, and three years later, the brand was taken over by a group of investors in 2005, which launched a new range in January 2006, with a new logo, and with production taking place in Asia. This is not an unfamiliar story for bicycle manufacturers the world over. They also assembled and sold a lot of mopeds during this period as well. The company finally liquidated in 2009. Throughout the life of the company, it had always sponsored a lot of the local cycling clubs as well as the Swiss semi-professional teams'. Cilo put a lot of sponsorship into the top Professional Tour cycling team, Cilo-Aufina, from 1978 to 1986. They also provided bikes to other professional teams as well.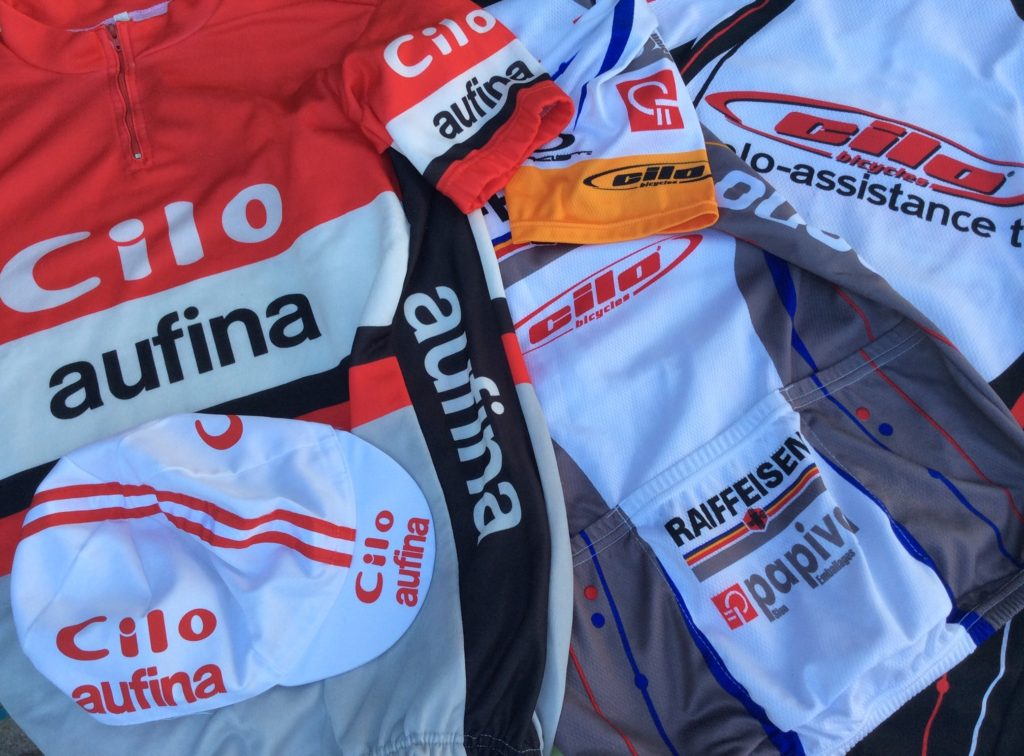 Cilo is an acronym for the owners name, and the two locations of the factories. Charles Jan (pronounced Yan) was the founder of the business, and the name includes his initials, except they changed the 'J' to an 'I', but with it still pronounced 'Yan', so it goes like this; Charles Ian Lausanne Oron. Cilo was a quality bike builder and their racing bikes were used by several world champions because of the high level of Swiss, quality workmanship. They were specialists in both Reynolds 531 and Columbus tubing. Their bikes weren't cheap to buy either, but if you grew up in the 1960s, 70s & 80s along the lake Geneva corridor, you rode a Cilo of some sort. It was just normal, just like British kids rode Raleighs, the French rode Peugeots and the Italians etc etc…..
Cilo bikes are relatively unknown in the global bike brand world, but their work was special, and those in the vintage cycle world are starting to be aware of the company and their bikes. Of course, Cilo bikes in Switzerland are starting to gain value. I've bought, brought back to life, and sold quite a few Cilos to date. You can see all of my bikes (the total number of which some might argue, has got to the stage of 'collector level'), on my Instagram site (see link at the bottom of the page).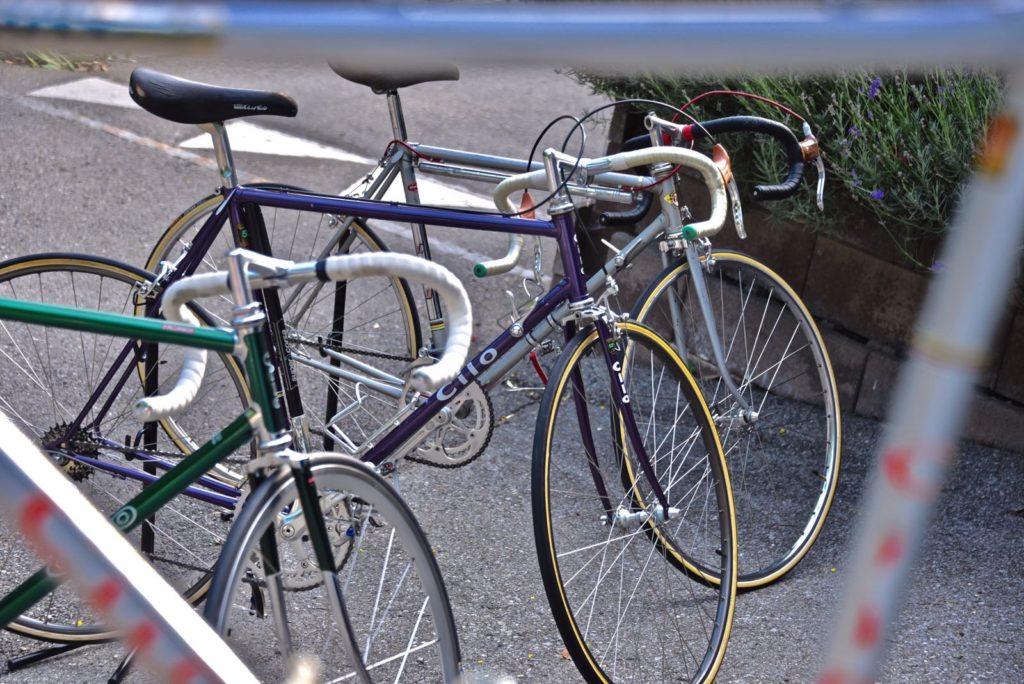 Each of the Cilo bikes I have bought have had a story associated either with the bike, or the owner, and here are just two examples:
The second Cilo that I ever bought was found in a local free-advert. It just said: vintage Cilo race bike. The advert in the photo didn't have too much information either, so I contacted the seller. A visit to see the bike revealed some interesting stuff. The bike was built to order in 1971 and for the man who was selling it, and it was actually one of 10 bikes that made up the same order. The seller told me that he and 9 other friends, all went to the Cilo factory and ordered 10 bikes exactly the same; Silver paint, Campagnolo gears and hubs, Swiss Weinmann brakes (naturally) and tubular tyres. This bike had been hanging in his Swiss, farm barn over his British 1960s Lotus Europa sports car for the last 30 years, so it was 'sold as seen' and just needed some light restoration, greasing etc. It was my size and I liked it, and it was cheap, so I bought it. The quality of the paint isn't great, but none of it ever was in the early 1970s anyway. I do wonder where the other 9 bikes are though……
The red Cilo that I use as my daily ride was one of the last to come out of the factory before it closed in 2002. It apparently had only done under 100 kilometres since new. The owner of the bike didn't live far away, and in the next village. When we walked into the owners workshop upon my arrival, which was a massive underground room, the bike was dwarfed by 5 huge radio controlled aeroplanes hanging from the ceiling. The owner, who was wearing a t-shirt with 'seaplane pilot' printed on it, then explained that he'd just got back from flying his seaplane. I looked up at the models hanging from the ceiling and the owner said that it was not a model one that he'd been flying, but a real seaplane. It turns out that he is the owner of a vintage seaplane and attends 'vintage seaplane' gatherings that take place in the Swiss and Italian lakes in summer. Not bad huh? Eventually, we start discussing the bike that I'd come to see. It was a red Cilo with a Columbus frame, which was made up of about 6 different types and size of tube. It was in great condition. The owner told me that he'd bought it new in 2002, and subsequently decided after one short ride, that cycling without an engine wasn't much fun (he also had a number of motorcycles, which is another story for my sister site: Diary of a Motorcycling Nobody). His son also took the bike for a test ride and and also missed the 'engine bit', so after 98 kilometres, as stated on the computer when I bought it, it was put in the corner of the workshop. The owner only put it up for sale after banging his shin on one of the pedals, and removing some of his leg skin. I liked it, it was the right size, a very good price and I bought it. The groupset is Shimano STI RX100, which meant no Swiss Weinmann brakes, amazingly.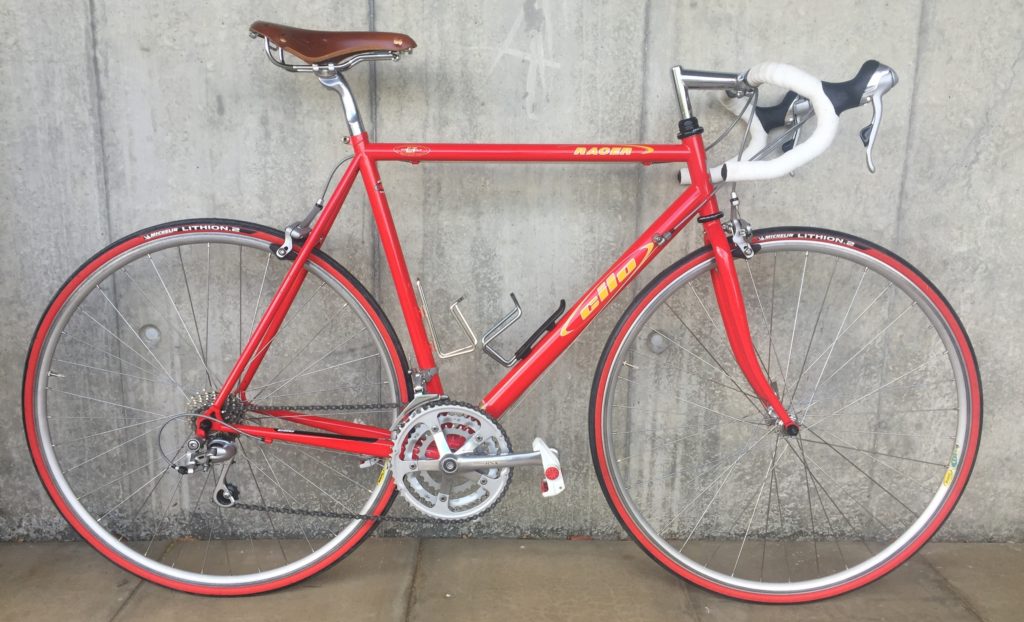 I love restoring old bikes and it is a pleasure riding them as well. Changing gear using a down-tube mounted, friction gear lever is an art, a pleasure, and allows you to use some mechanical sympathy on the drive chain to ensure smooth changes, or instead, read as; change gear well in advance of when you need to and this will save either a derailed chain or some awful metal-on-metal noise. DO NOT demand and expect immediate power before the bike is willing to relinquish it. FYI and bizzarely, the only place in the world where you can get a full set of Cilo reproduction frame decals is from Australia, and from cyclomondo.net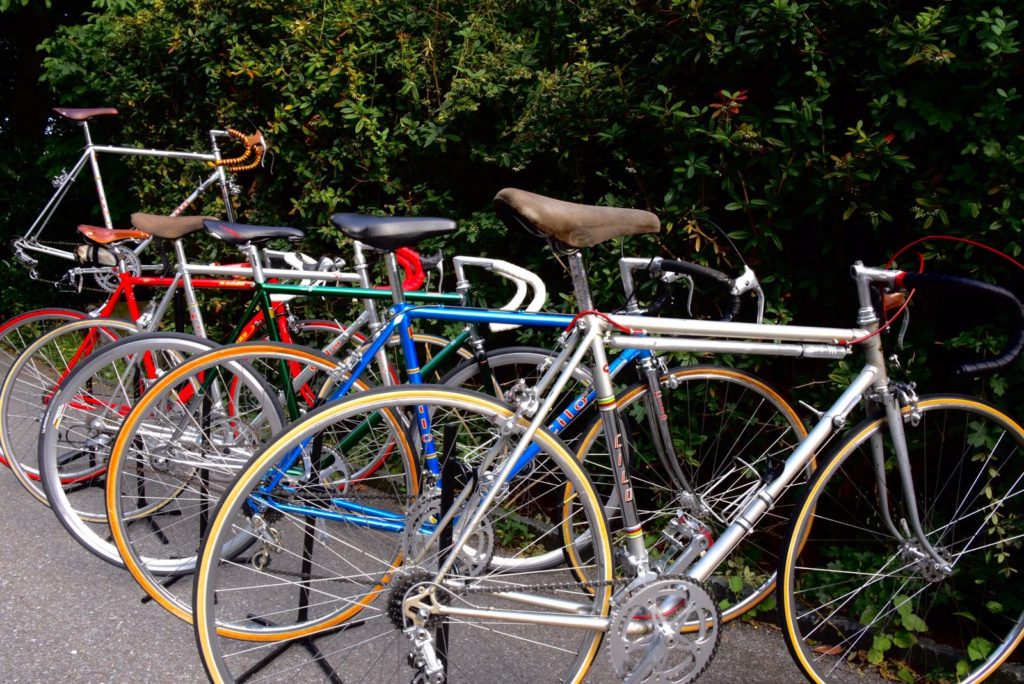 FYI – keep checking my eBay shop for Cilo bikes and stuff. The eBay shop is not open very often, but when it is………
Have you bought a bike that has a good story to it? If so, please share it in the comments box.
Photos 2 & 4 by Rodrigo Macip. All other photos, including the one of Bob, by the author.